Small museums take you into deeper explorations of art, history, early technology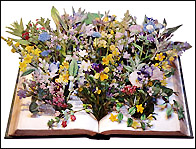 Small museums can be a wonderful discovery. Less crowded, expensive, and overwhelming than large urban museums, the smaller variety can unearth real treasures. They may have a more intimate connection with their communities, and they may celebrate nooks of history and culture that go unnoticed at museums that embrace a global scale. In the smaller museums described here, you can learn some entertaining history and lore about our daily friend, the telephone; see the inner worlds of local industries, like early manufacturing and whale-hunting; or find delightful sculpture among native plants, overlooking New England vistas. Go see a small museum in your own town or region; you will be surprised at the insights and beauty you've been passing daily. Spend a weekend exploring with your
kids
or make it pure
adult time
.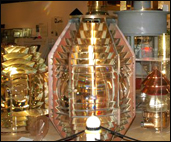 1 Park Drive Rockland, ME Phone: 207-594-3301
Located in the Midcoast region, overlooking Rockland Harbor and Penobscot Bay, the Maine Lighthouse Museum celebrates these historic guardians of the coast with the largest collection of lighthouse, life-saving and Coast Guard artifacts in the nation. You can learn all about the lenses and technology and that make the lighthouses work, along with stories of the lives of lighthouse keepers and their families. There is as gift shop for the many lighthouse fans. Open daily from May to November 1, and other times by appointment.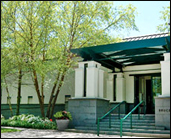 1 Museum Drive Greenwich, CT Phone: 203-869-0376
The Bruce Museum was built as a private home in 1853 for prominent lawyer and clergyman. In 1992, the museum was renovated, re-opening as an inviting place for people curious about art, science, and nature. Permanent exhibits examine geological, landforms, and ecology. The museum's Seaside Center, in Greenwich Point Park, Old Greenwich, has a marine touch tank, aquariums, and dioramas. The museum is welcoming to children, and it hosts lots of seasonal events. Near the Greenwich station of Metro North. Open daily except Mondays.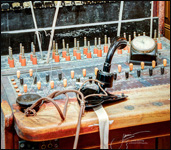 One Depot Street Warner, NH Phone: 603-456-2234
You might be surprised at how entertained you will be by the history and folklore of the telephone – an essential communications device reaching from horse-and-buggy days to the disk in your pocket. The New Hampshire Telephone Museum started as a private collection of telephone memorabilia. You can learn about its invention, the race to the patent office, and the tradition of Sunday-evening group conversations of far-flung farm families linked by a party line connected to miles of fence wire. Open year-round but hours vary by season.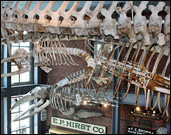 18 Johnny Cake Hill New Bedford, MA Phone: 508-997-0046
This unique museum is located in the neighborhood whose history it documents – the place where rugged whaling ships set sail in the 18th and 19th centuries to roam the globe for years at a stretch. See the world's largest whaling ship model, skeletons of whales; ships' logs and equipment; cultural artifacts and artistry like scrimshaw and sailors' Valentines. A film titled "A Brief History of Whaling" gives an overview of this important industry that made fortunes and swallowed lives. Open year-round; hours vary by season.
76 Bellevue Avenue Newport, RI Phone: 401-848-8200
Like the historic city of Newport, the Newport Art Museum presents the maritime and cultural heritage of this rich area. The permanent collection concentrates on American art from the 19th century to the present, and on the role New England artists played in the creation of American art. The museum presents many special exhibitions and welcomes visitors to classes, family programs, live music, plein air days, and mystery theater shows. There is lots of museum-based entertainment for summer visitors. Open year-round, daily except Mondays.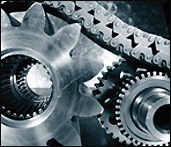 196 Main Street Windsor, VT Phone: 802-674-5781
In a place of limited natural resources and harsh climate, Vermonters have a long history of innovation. The 1846 Robbins & Lawrence Armory in Windsor was a center of innovation, where the concept of interchangeable parts manufacturing was first brought to practical perfection. The American Precision Museum, housed in the Armory, owns the largest collection of historic machine tools in the nation. Exhibits include Shaping America and Arming the Union. In summer, see machine demonstrations by high school student interns. Open daily, May through October.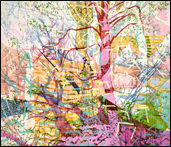 185 Elm Street Fitchburg, MA Phone: 978-345-4207
This museum feels very much a part of its community, a riverside city that grew with the textile industry in the late 19th-century and later declined. The germ of the institution is the paintings of Elenor Norcross, a talented local painter of the Victorian period. Later generations assembled her works, and the museum now includes these and 19th Century American Art, American photography, African, Greek, Roman, and Egyptian art. Lots of changing and contemporary exhibits co-exist with nice brio. Kids are welcome. Open Wednesday through Sundays.
1171 Main Street St. Johnsbury, VT Phone: 802-748-8291
The 1873 St. Johnsbury Athenaeum was built in French Second Empire and it is one of the few public libraries named a National Historic Landmark. The collection includes Albert Bierstadt's colossal The Domes of the Yosemite; many works of the Hudson River School by artists like Asher B. Durand, Sanford Gifford, James and William Hart, and Samuel Colman. Forty-five thousand finely bound books are part of the offerings. The interior charms visitors with Arts and Crafts-style details and ornate balconies. Open year-round, daily except Sundays.
258 Main Street Ridgefield, CT Phone: 203-438-4519
This museum is housed in a serene type of architecture reminiscent of Frank Lloyd Wright, with a quiet two-acre garden used for presentations and events. The Aldrich presents solo exhibitions of contemporary artists. One installation, for example, consisted of a dismantled John Deere harvester, arranged around the property in a study of ecology and technology. Exhibitions change often. The calendar shows spotlight tours, art and yoga, afternoon studios, portfolio review days. Open daily except Tuesdays.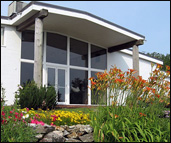 543 Shore Road Ogunquit, ME Phone: 207-646-4909
This fine museum – open only from Mary to October – trumpets its location with a large glass wall looking toward the coastline and the ocean. The Museum's seaside gardens are resplendent with many interesting pieces of
outdoor sculpture
. The permanent collection includes paintings, sculptures, photography, and graphics; ceramic sculpture by Carl Walters; watercolors by Eliot O'Hara; and drawings and sculpture by Isabella Howland and Bernard Langlais. It has work by artists associated with the famed Ogunquit art colonies.