New England Travel Ideas
Romantic Getaways in New England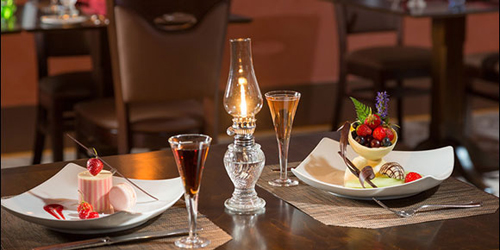 New England is a dream destination for couples seeking intimacy and wrap-around natural beauty. A sensuous romantic getaway is wonderfully enhanced by the region's colorful autumn foliage, wonderful snow scapes, and idyllic beaches. Couples can alternate quiet time in cozy lodgings with lots of cultural events and glorious dining. The naturally beautiful landscapes and charming history of New England has made this a top destination for couples.
Hidden Romantic Destinations in Connecticut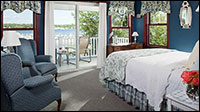 The southernmost New England state and therefore an easy weekend drive from New York City, Connecticut entices romantic couples with a variety of hideaways, from shore to city to peaceful rural countryside. Drives along the shoreline lead to sweet inns and beach walks. In the cities of New Haven and Hartford, luxurious hotels rise cheek-to-cheek with great theaters and museums. In the Western Litchfield Hills region, couples enjoy antique shopping, visits to vineyards and country drives.
Explore Romantic Getaways in Maine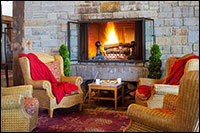 The rocky, craggy coast of Maine provides spectacular natural drama that couples on a romantic getaway can enjoy from the beach or from the cozy side of a picture window in a luxurious inn or waterside resort. Midcoast Maine offers natural beauty and great dining – including the lobster dinner – from Freeport up to Bar Harbor and the glorious Acadia National Park. The southern coast is the place to enjoy the culture-rich city of Portland, known for its excellent dining. The western forests offer wild outdoor adventure.
Romantic Getaways in Massachusetts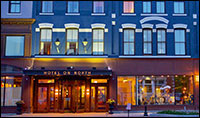 Massachusetts spans the entire width of New England, east to west, and its offerings for couples on a romantic getaway are equally varied. Cape Cod and Cape Ann (think of Marblehead, Salem, Rockport, and Gloucester) are places of seaside beauty and wonderful waterfront inns and resorts. Boston is a world city, with luxurious hotels and dining and every form of culture. The Berkshires of western MA are studded with culture-rich towns, mountain views, and outdoor sports throughout the year.
Great Romantic Travel Spots in New Hampshire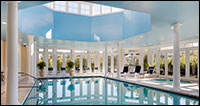 New Hampshire is blessed with the magnificent White Mountains and all the adventures that implies: fall foliage views from the Kankamagus Highway, climbing along the Flume Gorge, excellent snow sports. Couples on a romantic getaway who are "indoor people" – don't be deterred. The mountain resorts and inns – including some 19th-century Grand Hotels – are glorious just for relaxing. Shopping is fun and varied in many mountain towns. The state also has a short but excellent shoreline on the Atlantic, with sandy beaches, great food, fireworks, and plenty of private spots for walking and dreaming.
Romantic Getaways in Rhode Island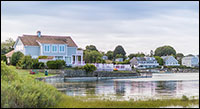 Small Rhode Island is packed with personality, and that includes plenty of room for romantic activities or quiet time together. Providence has a lovely walking park along its downtown rivers and luxury hotels that include sparkling high rises and small, cozy inns. Newport is a waterfront place, with interesting colonial neighborhoods, sweet B&Bs, and fine dining. Check out a few of the Mansions to ponder the glitz of the Gilded Age. In the South County, sugar-sand beaches invite you to bake in the summer sun.
Vermont's Hidden Romantic Destinations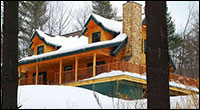 For people from far away who may not know the nuances of places within New England, Vermont is probably the archetypal New England state. The Green Mountains offer every form of outdoor fun in all seasons, along with plenty of cozy inns that allow you to enjoy the outdoors from indoors. This is a state of small towns, most of them harboring off-the-beaten-road B&Bs or inns for a romantic interlude. The big city is Burlington, on beautiful Lake Champlain, where you can enjoy deluxe hotels and water play.