Country fairs, music and food festivals in New England are fun for families
New England fairs and festivals offer affordable, family friendly fun year round. Discover the newest art, crafts, music, and film. Enjoy live blues, folk, bluegrass, and jazz music. Shop for handmade art and crafts and find vendors selling celebrated New England food like maple syrup, blueberries, cheeses, ice cream, seafood, barbecue, craft beer and wine. Take a fun peek into world cultures at Scottish, Celtic, Italian, Portuguese, Asian, and French Canadian celebrations. Classic cars, books, and glowing hot air balloons are some of New England's favorite festival treasures.
To find more events, visit our Events Calendar.
Wooster Square at Chapel and Academy streets New Haven, CT Phone: 203-641-4666
April 26, 2015
This celebration of spring commemorates the planting of 72 Yoshino Japanese Cherry Blossom trees in 1973. The festival has grown from a modest event with a local band entertaining a handful of neighbors under lighted trees to a major New Haven event. Music, food, exhibits, activities, art show and more.
Maple Festival and Irish Celebration Day 2015
Curran Homestead, 372 Fields Pond Road Orrington, ME, 04474 Phone: 207-745-4426
March 21, 2015
Curran Homestead annual Maple Syrup Festival and Irish Celebration. Sap will be turned into maple syrup on the wood stove, and there will be Irish music and food in celebration of the Curran family's Hibernian ancestry. Event is from 10 a.m. to 2 p.m.
March 14-15, 2015
The Maple Festival is held throughout the Town of Hebron to celebrate New England's maple production industry and traditions. Events include tours at Wenzel Sugar House, Woody Acres Sugar House, and Pierce's Sugar House; chainsaw carvers; fire truck tours; historic church tours; scavenger hunt, letter boxing at Burnt Hill park; pellet stove demos; craft fair at the Gilead Church; blacksmithing, woodworking, and wood turning demonstrations; Revolutionary War encampment; ice cream eating contest; birds of prey exhibition; silent auction. Food: pancake breakfasts on Saturday and Sunday, sugar on snow, maple kettle corn and pudding cake.
Free. Time: 10 a.m. until 4 pm both days
Tolland Agricultural Center, 24 Hyde Avenue (Route 30) Vernon, CT Phone: 860-966-9264
April 25, 2015
This agricultural learning experience features fiber art demonstrations and workshops, sheep dog trials, sheep shearing and a wool fashion show. Premier fiber vendors offer a wide variety of handicrafts. Live music, animals, great food and a kids wool craft corner also. Location: Tolland Agricultural Center, 24 Hyde Avenue. Time: 9 a.m.-5 p.m.
Boston Harbor Hotel, 70 Rowes Wharf Boston, MA Phone:
January 9-March 27, 2015
Enjoy Food And Wine Pairings At The Boston Harbor Hotel. Chef Daniel Bruce, founder of the Boston Wine Festival, continues his tradition of presenting exceptional wine dinners at the Boston Harbor Hotel. The opening reception on January 9 will feature intimate winemaker hosted dinners, brunches, seminars, and receptions, continuing through March 27. See festival website for detailed schedule.
Stamford Museum & Nature Center, 39 Scofieldtown Road Stamford, CT, 06903 Phone: 203-322-1646
March 7-8, 2015
Visit the little red sugarhouse on Heckscher Farm and see firsthand how sap is turned into maple syrup, how trees are tapped, how sap is collected. Make a maple-themed craft, go on a scavenger hunt, have your face painted, and sing and dance to live music with Jay and Ray. Additionally, Heckscher WILD!, a new, interactive live exotic animal exhibit on Heckscher Farm, will celebrate its grand opening. Open 11 a.m.-3 p.m. both days. Admission: $10 per person; children age 3 & younger, free
On Saturday, watch teen chefs create dishes using maple syrup and vote for your favorite. On Sunday, enjoy the popular pancake brunch from 11 a.m. to 2 p.m. ($6 per person).
Main Street and various locations in the downtown Bath, ME Phone: 207-442-7291
March 12-17, 2015
A celebration of all things Irish with music and poetry, a Shamrock Sprint, St. Patrick's Day parade, pub crawl, and live music. See event website for full listing of all events.
Friday.
Jubilee Riots (formerly Enter the Haggis) at the Chocolate Church 6:30 – 8:30 p.m.
Saturday.
Shamrock Sprint. 9 a.m.
St. Patrick's Day Parade at 11 a.m. Parade begins at the Knights of Columbus Hall on Middle Street, proceeds south to Centre Street, east to Front Street, north to Linden Street, ending at the Gazebo in City Park by the Patten Free Library
Tug-O-War at City Hall at noon.
Blarney Pub Crawl. Live entertainment and prizes at Kennebec Tavern/JR Maxwell/Front Street Public House/Byrnes Irish Pub/737.
Jud Caswell at Byrnes' Irish Pub, 38 Centre Street. 8 p.m.
Sunday
Sing-Along with Bitter Brew at Byrnes' Irish Pub, 38 Centre Street. 5 p.m.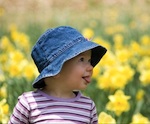 Hubbard Park, 88 State Street Meriden, CT, 06451 Phone: 203-630-4259
April 25-26, 2015
Sixty thousand daffodils create a sea of fragrant yellow blossoms throughout the 1,800-acre Hubbard Park in Meriden. See 61 different varieties of daffodils, and enjoy live music, crafts, amusement rides, food, entertainment, and a fireworks display. Plenty of free parking.