Top 10 Multigenerational Lodgings in New England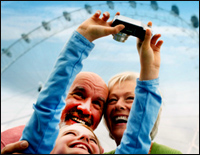 Multigenerational vacations reap great rewards. These trips could range from a couple and their teenage grandchildren on a weekend cultural getaway to the city to three, four, or five generations of a family filling a lakeside lodge for a carefree month of fun
things to do
in the summer. Whether you're planning trips by grandparents and grandkids – we call it grand-travel – or a huge family
reunion
, you need the kind of lodging that works for everyone. Many lodgings are ready-made to welcome families arriving in multigenerational groups. Here are some of our favorites:
Six generations of one family have operated Tyler Place Family Resort in northern Vermont. Do you think the owners understand families? This 165-acre dreamscape rents cottages, houses, and suites in a rambling country inn, perfect for a multigenerational vacation. Three healthy meals are served each day. The resort provides bikes, pontoon boats, disc and mini-golf, nature walks in woods and meadows, swimming, fishing trips, and day trips to Quebec, Canada. Cottages and larger houses provide living space, gathering space and privacy for large and small groups.
Re-created historic places like Old Sturbridge Village are fascinating for people of all ages. Come and enjoy a dinner cooked in the hearth; explore the barn and farm; or try your hand at ancient crafts – any time of the year. Plan a multigenerational getaway to Old Sturbridge Village – say, for Christmas or July 4th or maple season – and find room for everyone at the Old Sturbridge Inn & Reeder Family Lodges. Tuck in to individual units or spread out among adjoining rooms and under the canopied beds of the 1789 Wright House.
On a beach and also just a hop away from Misquamicut State Beach in Rhode Island's South County, Pleasant View Inn is very close to classic fun for kids: outdoor entertainment on the beach all summer, mini-golf, water park, a carousel, a nearby ferry to Block Island, and Mystic Aquarium just down the shore road. The Inn has a heated outdoor pool and game room; The Kitchen family restaurant on site covers dining needs. For quiet time or snack time, rooms have cable TV, refrigerator, microwave, and Wi-Fi. Stick close or explore.
Does your family like the idea of a winter reunion? What about summer, spring, or fall? Waterville Valley, in the White Mountains, offers lodgings that are multigenerational and multi-seasonal. The Black Bear Lodge is an all-suite hotel with condominiums where folks from 7 months to 97 years old can enjoy both togetherness and privacy (meaning: nap time). Each suite has a kitchen, dining/living area, bath and bedroom. Stay in and enjoy the pool, hot tub, and game room, or venture out for snow sports, hiking, golf, shopping.
This is a different bonding experience: adults get to go to camp for a week with their children. This intergenerational camp welcomes guests for one-week sessions. Choose to stay in cabins, a lodge, or pitch your own tent. While kids enjoy traditional camp activities, adults may do the same, with sessions for blacksmithing, yoga, tennis, swimming, hiking, meditation. Guests dine together, with vegetarian choices.The camp is has a private swimming pond, tennis courts, hiking trails, a campfire pit, and more. Moms and dads: did you love camp? Come again!
Family members from grandbabies to grandmas and granddads can find relaxation and surprises during a multigenerational stay at the John Carver Inn. Fun starts at the Pilgrim Cove indoor pool, with its replica of the Mayflower II, 80-foot water slide, waterfalls, lap lanes and whirlpool. Dining is right for everyone at the kid-friendly Hearth 'n Kettle restaurant or the WaterFire Tavern, serving local craft beers and tapas. Then it's off to the spa or to explore the historic sights of Plymouth, before re-joining for warm evenings back together.
Did someone say "croquet"? What could be more a more iconic pastime for a multigenerational vacation on the Maine Coast? Sebasco Harbor Resort in Sebasco offers rest and relaxation among beautiful coastal views, of course. And if you are gathering your family tribe for mingling among the generations, there's plenty of adventure for everyone: swimming pool, fishing off the dock, cruises, paddle boats and kayaks, golf (including a three-hole course for beginners). Grandmother and grandsons; granddads and granddaughters: make memories together!
Mystic – one of the most famous and favorite stops for visitors to Connecticut – could be considered an epicenter for interesting things to do for people of all ages. Hence, it is great for a multigenerational vacation. Guest rooms and suites are your base camp for kids, adults, and seniors; a pool offers refreshment; and The Irons restaurant keeps you fueled. Just steps away at the Mystic Aquarium and shopping at Olde Mistick Village. Free shuttles reach out to Mystic Seaport, beaches, and other places to have a good time together.
Planning together a multigenerational family vacation at this friendly resort in the White Mountains is almost too easy. Accommodations include cottages and house, so everyone from napping grannies and babies to energetic teens can spread out and still find each other easily. Meals are convenient, with two dining rooms and a Modified American Plan. Anyone or everyone can head out for skiing, hiking, paddle boats, swimming, and much more – year-round. Local attractions like Lost River Gorge are a fun day trip; put the babies in backpacks!