See Plymouth, MA
Plymouth County brims with things to see and do outdoors
---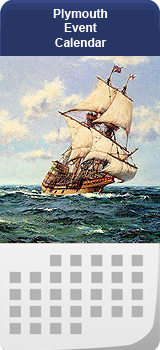 A visit to America's Hometown and Plymouth County this spring offers fresh air and outdoor walks to help your mind relax, refresh and reimagine!
Pilgrim Memorial State Park, both the Water Street and Allerton Street portions, offer wide-open spaces allowing for social distancing while taking in the scenic park established to honor the Pilgrims who arrived 400 year ago.
Acquired by the State of Massachusetts in 1991, Ellisville Harbor is one of the most scenic spots on the South Shore coastline. It features small fishing boats, a barrier beach, salt marsh, sphagnum bog, forested upland, and open meadow.
West of Plymouth in the town of Abington is Island Grove Park. Cross the bridge and view the swan family as it makes its way across the pond then enjoy the serenity of the surrounding woods. Leashed dogs are welcome.
In an effort to stop the spread of the COVID-19 virus, the Baker-Polito Administration is urging the public to stay home as much as possible to avoid person-to-person contact. However, should individuals and their families need to get outside for healthy, outdoor recreational activities, including walking, hiking, jogging, and bike riding, Massachusetts state parks and other natural resources managed by DCR remain open and accessible to the public.