New England inns serve up history, comfort, and vacation romance
Descriptions of New England inns often begin with the words "historic" or "authentic"; many were welcoming guests as early as the 1700s. For vacationers -- families with kids, couples, or group -- inns mean intimacy, comfort, and a genuine sense of place in New England's historic landscape. Inns on Cape Cod are close to dunes and beaches; those in central and western Massachusetts may be on farms or town greens that hosted Revolutionary soldiers; those in the mountains of New Hampshire or Vermont are on the doorstep of snow sports, mountain climbing, and glorious views.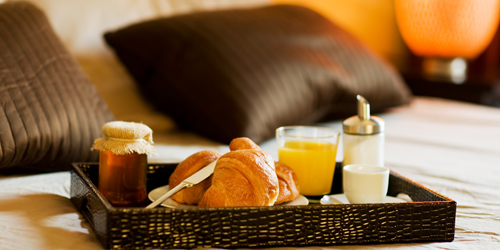 City inns are tucked into vibrant neighborhoods like the Old Port of Portland, Maine, with its 19th-century cityscape and fantastic food culture. Some inns -- in Connecticut for instance -- specialize in spa services. Inns of Newport, Rhode Island, enchant guests of this walkable small city of Colonial-period neighborhoods. Historic does not, however, mean austere. Among the pleasures of a New England inn vacation or romantic getaway are roaring fireplaces, whirlpool hot tubs, lavish meals, WiFi, and access to nearby attractions, shopping and seasonal fun like a horse-drawn sleigh ride.