Marijuana in New England
Recreational Use of Marijuana is Legal or Decriminalized in All New England States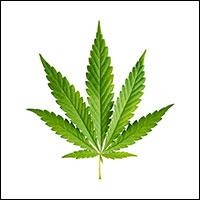 True to their historically independent character, some New England states are joining other places in the United States that allow recreational use of marijuana by adults (over age 21).
Using marijuana and other cannabis products (like cannabis concentrates) is legal in Massachusetts, starting in July 2018. As of this writing in January 2018 Vermont is on the verge of passing a bill legalizing recreational us of pot. This page is updated regularly as laws and rules change.
Everyone from casual pot smokers to dedicated stoners eventually will be able to find pot shops and to buy cannabis and marijuana paraphernalia in Massachusetts and perhaps other states in the future.
Of course, there are limits and rules. When in doubt about where you can legally smoke pot or use marijuana concentrates and edibles, follow these general rules of thumb.
Don't smoke marijuana in public places (similar to open-container laws for alcohol)
Do not drive under the influence of pot (similar to DUI or DWI laws)
Don't drive with an open container of marijuana inside the passenger area (similar to open-container laws for alcohol)
Do not offer marijuana to minors
Use these links for recreational marijuana laws for each New England state.
Marijuana in Connecticut

Marijuana in Rhode Island

Marijuana in Massachusetts

Marijuana in Vermont

Marijuana in New Hampshire

Marijuana in Maine