Jonathan Lhowe - President/CEO
---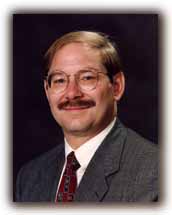 Jonathan A. Lhowe is president of Mystic Media, Inc. Lhowe began his publishing career after graduating from Columbia in 1975. Working first in Vermont and then Cape Cod in 1978 he became Advertising Manager of the Provincetown Advocate, a weekly newspaper. After 18 months Lhowe returned to Manhattan to work in the advertising sales department of the daily New York Law Journal where he was promoted to Financial Advertising Manager.
In 1984, Lhowe, then 31, purchased his first weekly newspaper, The Alamance-Orange Enterprise, in Mebane, North Carolina. During his five years of ownership the newspaper grew substantially and won numerous awards for its editorial excellence. After selling the newspaper Lhowe took on newspaper consulting assignments for various clients including the News & Observer of Raleigh.
In 1991, Lhowe accepted the position of CEO of Community Newspapers of Rhode Island based in West Warwick. CNRI published a daily newspaper, the Kent County Daily Times, and two weekly publications. Lhowe was publisher of all three. During his two years with the company Lhowe increased paid circulation and maintained profits during a severe economic downturn exacerbated by the collapse and closing of numerous credit unions in Rhode Island.
Mystic Media. Inc. was formed by Lhowe in 1993 to buy a foundering start-up weekly newspaper, the Mystic River Press. The company and newspaper are based in Mystic, Connecticut, a major New England tourist destination. The newspaper grew both its circulation and advertising base.
In 1996 Mystic Media began to develop its New England travel and tourism web sites. That year Lhowe's Mystic Media became the owner of The Chuck Potter Show, southeastern Connecticut's leading news and talk radio show.
In order to concentrate his full effort on his Internet business, Lhowe divested Mystic Media of the newspaper and radio show in July 1997.
Jonathan Lhowe lives in Warwick, Rhode Island. For all inquiries, please contact us.