Destination Plymouth County, MA
Fall for Plymouth County; you won't be disappointed!
---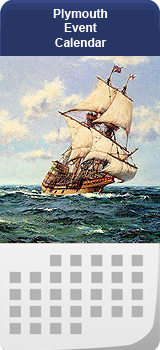 Cranberry harvests take center stage as farmers reap the fruits of their labors enabling New Englanders to stock up on this colorful berry so associated with Thanksgiving.
Pilgrim Hall Museum provides the Pilgrim and Native American experience through exhibits and artifacts and history repeats itself at Plimoth Plantation where first-person interpretation puts you in the picture.
We welcome King Richard's Faire returning to Carver for its 37th year. Edaville Family Theme Park has been entertaining families for over 70 years and has changed with the times to provide an experience unrecognizable when compared to Grandpa's Edaville Railroad.
Take in the last weeks of whale watching with Capt. John Boats. Spend October 6 or 7 at A. D. Makepeace Company Cranberry Harvest Festival. Save the date November 17 to view the America's Hometown Thanksgiving Celebration Parade through Plymouth's downtown and waterfront.